HPSSC Hamirpur Sub Inspector Of Police Previous Year Question Paper PDF for Download with their official Final Answer key is available here in this Website. Also Here HPSSSB Hamirpur HP sub inspector police previous Question Paper is Avaliable.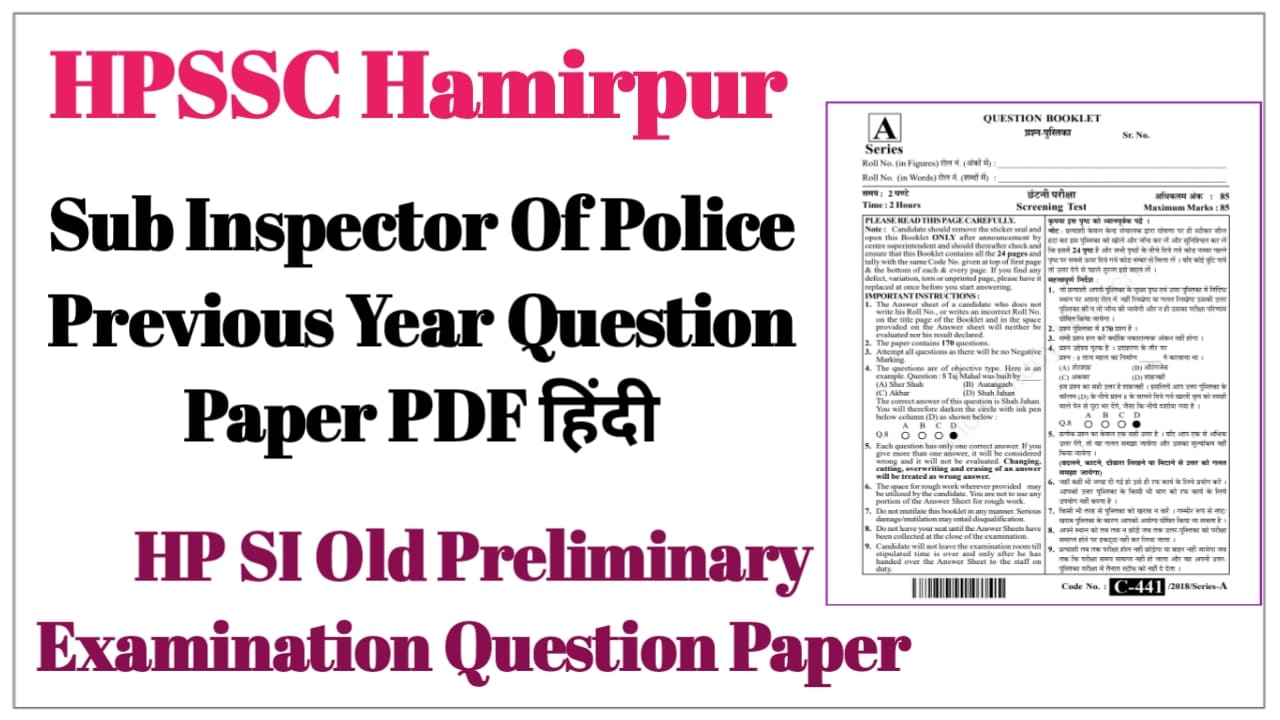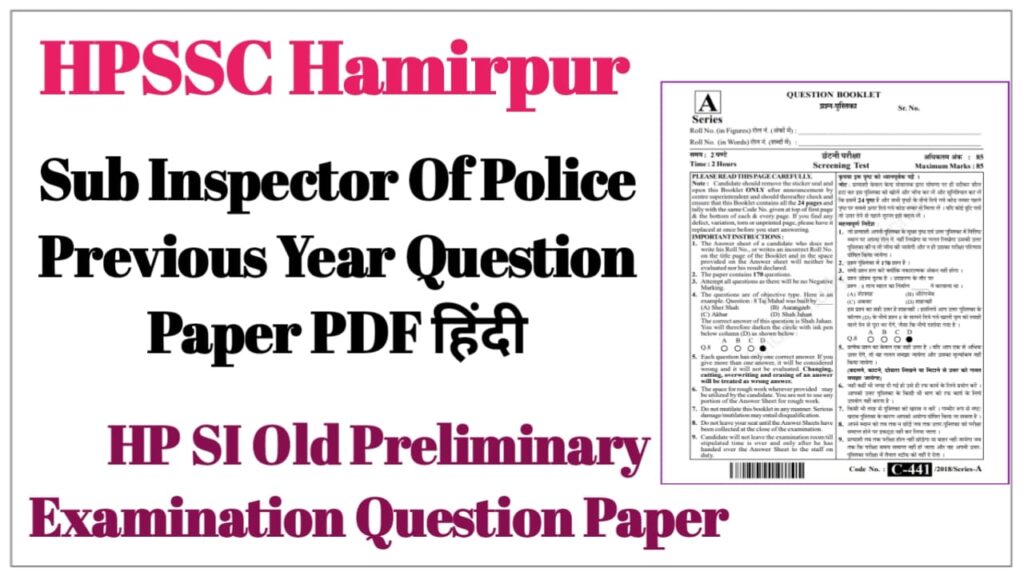 Himachal Pradesh Staff Selection Commission HPSSC Hamirpur Sub Inspector Of Police Commission official question paper from 2017 to this year is available on our site. If you want Download PDF and other questions paper like JOA IT, TGT Medical or TGT Non Medical these questions paper are aslo avaliable on are website.
हिमाचल प्रदेश कर्मचारी चयन आयोग हमीरपुर सब इंस्पेक्टर पुलिस SI Prelims लिखित परीक्षा प्रश्न पत्र उसके सबाल और जबाब के साथ हल किया हुआ प्रश्न पत्र। आप हमारी वेबसाइट से किसी भी प्रकार का हल और पुराना प्रश्न पत्र डाउनलोड कर सकते है आपको याहं पर सभी प्रकार के Question Paper मिल जायेंगे। HP सब इंस्पेक्टर पिछले प्रश्न पत्र PDF हिंदी में मौजूद।
HPSSC HP Sub Inspector Of Police Essential Qualification
The Applicant need Graduation in any field for this job application Sub inspector of police in Himachal Pradesh age criteria is between in 21 to 26 year for both male or female candidates and all other categories. Their is no age relaxation for any one category in Himachal Pradesh for the this HP Sub Inspector Of Police SI Post.
HP Sub inspector of police Previous year question paper pdf
HPSSC Hamirpur Sub Inspector Of Police AnswerKey old