HPSSC Stand for Himachal Pradesh Staff Selection Commission and it was established in the year 1998 under HPSSC HPSSSB Hamirpur work is conducting class III IV Exam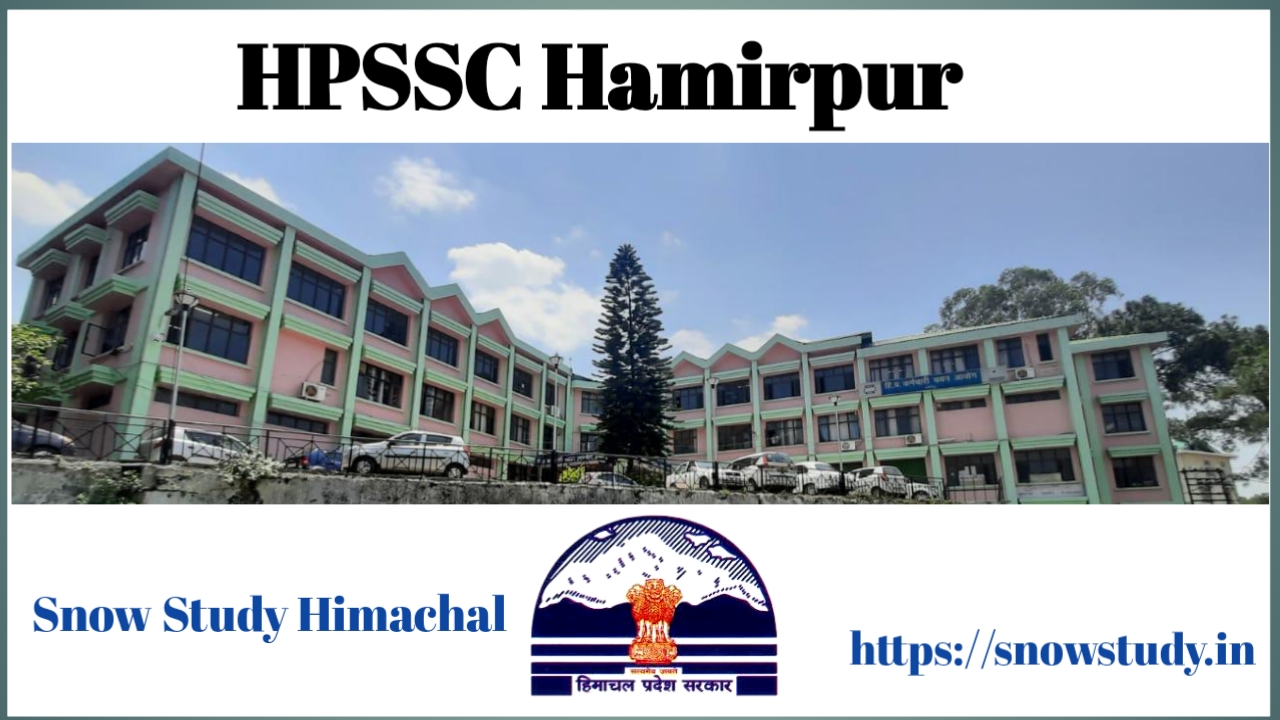 HPSSC Himachal Pradesh Staff Selection Commission Hamirpur
HPSSC Stand for Himachal Pradesh Staff Selection Commission and HPSSSB Himachal Pradesh Subordinate Service Selection Board is its old name and it was established in the year 1998 under the government of Chief Minister Prof. Prem Kumar Dhumal.
The Himachal Pradesh Congress government CM Birdhadar Singh has changed its name to the Himachal Pradesh Staff Selection Commission (HPSSC) instead of the Board. A resolution in this regard has been passed in the state cabinet in February 2016.
The state cabinet also change its recruitments process offline work. In the February 2016 staff selection commission new website was launched with old url. From this changes all applications were invited online and interested applicant can apply from his mobile phone, tablet phone and computer from anywhere. All columns will be filled online. If a column remains incomplete, the form will not be submitted. Due to which the worry of cancellation of the application will be over.
HPSSC HPSSSB Hamirpur Work
The HPSSC Himachal Pradesh Staff Selection commission is responsible for recruiting candidates and suggesting job opportunities across the state for various posts in Class-III and IV officer only. Class-I and II are recruited by HPPSC Shimla. The commission carries out recruitment process in 2 or 3 stages of Written, Practical (like typing test & driving test etc) and last is Documentation & Document Evaluation process.
HPSSC Hamirpur Official website is hpsssb.hp.gov.in you can get here all information about the exam and recruitment and Answer Key provisional and final and written test exam notice and other many more information and you can also Download PDF file. In this website no Question papers are available in this time for any post code and Old recruitment posts question paper so you can't Download Question Paper from this website. And Syllabus also.
If you want question paper and Syllabus so you can follow us and Subscribe are YouTube Channel Snow Study Himachal